Cosmetics industry
Provision of optimal raw materials for skincare and
make-up products through our extensive global network
TOA KASEI's activities are borderless, from functional ingredients to commodities, including affordable and alternative materials.
Our extensive network enables us to supply unique and functional products to global markets, especially in Asia, where we sell raw materials to customers in South Korea, Thailand, and other countries. We also import outstanding products from many countries, such as Germany, Brazil, Canada and Asian countries.
Standing side-by-side with customers in optimizing
their workload and helping strengthen their core competencies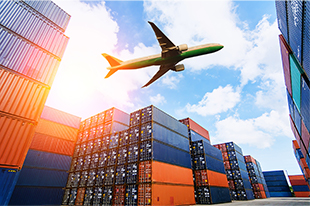 TOA KASEI is concerned with the origin, environment and quality of raw materials, and optimizes these for all logistics to minimize costs. This has garnered us much praise among customers.
New potential suppliers are also joining TOA KASEI's network, giving further benefits to our customers. We monitor quality at raw material production regions, and directly import and sell products. This allows us not only to reduce the burden on customers but to also build a safe and secure business environment, gaining us the trust of many customers.
We are always on the lookout to pursue new values. In order to do so, we actively source high quality raw materials in developing nations such as India and Brazil, refining these into materials that will enable our customers to make great advancements in their business operations.
We are taking steps to extend our global reach in the future, such as by exporting domestic raw materials. And we are seeking to move into new markets by utilizing our strengths as a manufacturer, including our proprietary waxes.
Major suppliers
Biogenics

Chemspec

Chemyunion

CQV

Ironwood

NFC

HYUNDAI BIOLAND

WOOJIN POWDER